Natural Homemade Mother's Day Gifts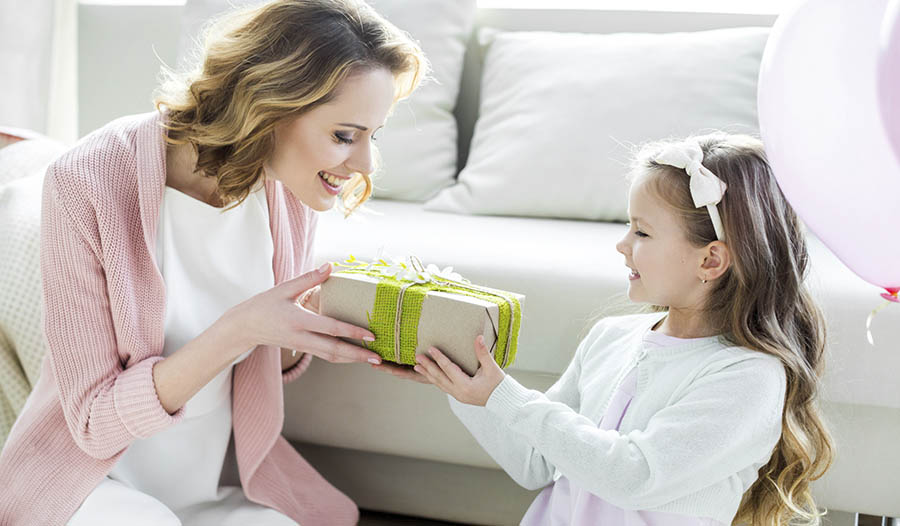 With Mother's Day coming up, now is the time to start brainstorming ways to show your appreciation! Add a personal touch to your gift by making it at home from natural ingredients.
Natural Body Scrub
Body scrubs exfoliate the skin, leaving it soft and refreshed. DIY body scrubs do not contain chemicals or come in overly elaborate packaging, so they are a lot less expensive than store-bought products. DIY scrubs can be either salt- or sugar-based and are easy to make.
Natural Vanilla Coconut Brown Sugar Scrub
Ingredients:
Instructions:
Mix the ingredients together.

Apply to the skin while showering and massage it in.

Rinse.
Natural Green Tea Salt Scrub
Ingredients:
Instructions:
Mix the tea, baking soda, and Epsom salts together.

Gradually add the oil and stir it in.

Apply the scrub to the skin and massage it in with circular motions.

Rinse.
Coffee Body Scrub Gift
The caffeine in coffee grounds can invigorate the skin and reduce bumpiness. Unfortunately, it may be a bit much for people with sensitive skin. In that case, oatmeal can be substituted for the coffee grounds. Oatmeal can also exfoliate the skin and is gentler than coffee grounds.
Ingredients:
Instructions:
Mix the ingredients and store the scrub in a dry place. It will keep for up to four weeks.

Wet the skin before using and apply mixture in circular motions.

Rinse.
Natural Lotion
DIY lotions can be customized for different purposes by adding or subtracting various ingredients. The following recipe uses three basic ingredients to make a water-free moisturizer. Essential oils can be added to produce the desired scent.
Ingredients:
Instructions:
Put the liquid oil, beeswax, and coconut oil in a double boiler. Add the shea or cocoa butter if being used.

The ingredients will melt as the water heats. Stir occasionally to mix them.

After everything has melted, add the vitamin E oil and/or any scents if they are being used.

Pour the finished product into a jar for storage. Lotion pumps won't work well, so small Mason jars are ideal.

For best results, use the lotion within six months. In addition to moisturizing skin, the lotion can also be used to treat eczema or diaper rash.
Natural Lip Polish
Lip polish exfoliates and moisturizes lips. Some DIY recipes enable people to make inexpensive knockoffs of popular brands, such as this recipe for brown sugar and vanilla lip polish.
Ingredients:
Instructions:
Mix the coconut oil, honey, and vanilla extract together in a small bowl. Add the vitamin E if it's being used. Stir them all together.

If the ingredients aren't readily mixing, warm them in the microwave for a few seconds to melt the honey and coconut oil.

Add the brown sugar and stir until everything is completely mixed.

Keep the polish in a small jar.
Most people only need to use the lip polish once a day, but it can be used as often as needed.
Facial Mask Ideas
There are many types of facial masks, and the ingredients will vary depending on their purpose. For example, avocado helps moisturize dry skin. Honey kills bacteria, so it can be used to treat acne and inflammation.
Natural Avocado Face Mask
Ingredients:
Olive oil can help make the skin smooth and soft.
Instructions:
Pulverize the avocado into a soft paste.

Add the yogurt and honey and mix thoroughly.

Add the olive oil if it's being used and stir.

Apply the mask to the face and leave it on for 10 to 15 minutes.
Natural Honey Face Mask
Ingredients:
Like honey, cinnamon reduces inflammation. It can also absorb excess oil and reduce redness. Lemon acid helps minimize dark spots and exfoliates the skin.
Instructions:
Heat the honey in the microwave for a few seconds.

Mix it with the cinnamon and lemon juice.

Apply the mixture to the face and leave it on for around 15 to 20 minutes.