Homemade Fall-Inspired Lip Scrubs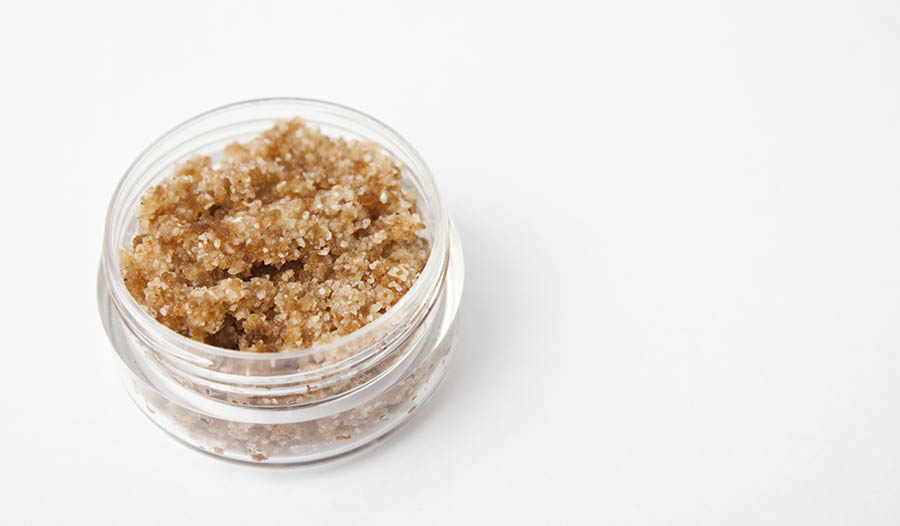 Soften dry, chapped lips with homemade fall lip scrubs.
As the temperatures drop and the wind picks up, lips often become dry, chapped, and cracked. A homemade lip scrub is an easy way to keep delicate lip skin soft and healthy all season long.
The skin on the lips is thin and sensitive, so it requires special care. Dead skin cells can accumulate on chapped lips. When this happens, lips look and feel rough, and moisturizing lip balms can't properly moisturize the skin.
An exfoliating scrub will gently remove these layers of dead skin cells to restore fresh, healthy lips. Without cracks and rough patches, lips will feel better, and lipstick will glide on more evenly. Basically, lip scrubs are the ticket to an absolutely irresistible pucker.
Homemade lip scrubs can easily be made with only a few ingredients and are a cheaper, healthier alternative to store-bought products.
This exfoliating cinnamon scrub can make lips deliciously kissable. Stir together 2 tablespoons of brown sugar and half a teaspoon of ground cinnamon. Blend in half a tablespoon of softened coconut oil and half a tablespoon of honey.
Another fall exfoliant to try is a pumpkin spice scrub. Blend 1 tablespoon of brown sugar with 1 tablespoon of pumpkin pie spice. Stir in 2 tablespoons of softened coconut oil and 1 tablespoon of maple syrup.
With either recipe, apply the scrub to damp lips using a clean finger. Rub in a circular motion. Let the scrub sit for one to two minutes before rinsing with warm water and a washcloth.
Transfer extra scrub to a tightly sealed container. Store it in a cool, dry place. The exfoliation process should be completed one or two times a week.