Grain-Free Homemade Teething Biscuits Recipe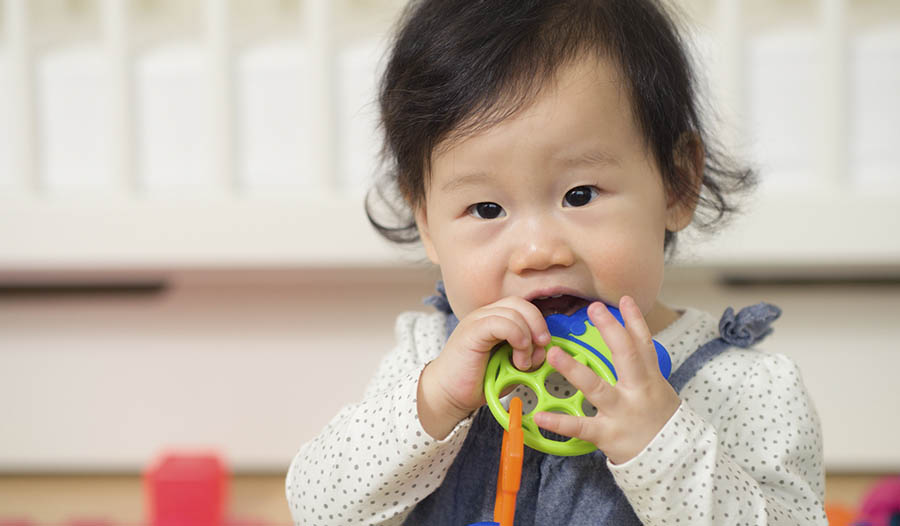 Try this grain-free biscuit recipe for teething babies.
As a baby starts to try solid food, it is important to offer food with high nutritional content. Since babies eat small portions including ingredients that are rich in vitamins and fiber goes a long way. In this teething biscuit recipe coconut oil provides healthy fats for brain development. The coconut flour is filled with fiber for healthy bowel movements. Cinnamon, ginger and clove are helpful for pain relief from teething.
Ingredients:
Instructions:
Preheat the oven to 300 degrees Fahrenheit. Mix dry ingredients. In a separate bowl, mix the wet ingredients. Add wet ingredients to dry ingredients and mix until crumbly. Form into oval-shaped biscuits. Bake for 50 minutes. This recipe makes about 30 biscuits.
iHerb also has a variety of teething products for your little one!