Top-Rated Beauty Products Under $20
DISCLAIMER
This blog has not been approved by your local health department and is not intended to provide diagnosis, treatment, or medical advice. Read More

This blog has not been approved by your local health department and is not intended to provide diagnosis, treatment, or medical advice. The content provided on this blog is for informational purposes only. Please consult with a physician or other healthcare professional regarding any medical or health-related diagnosis or treatment options. Information on this blog should not be considered as a substitute for advice from a healthcare professional. The claims made about specific products throughout this blog are not approved to diagnose, treat, cure, or prevent disease.
In this article: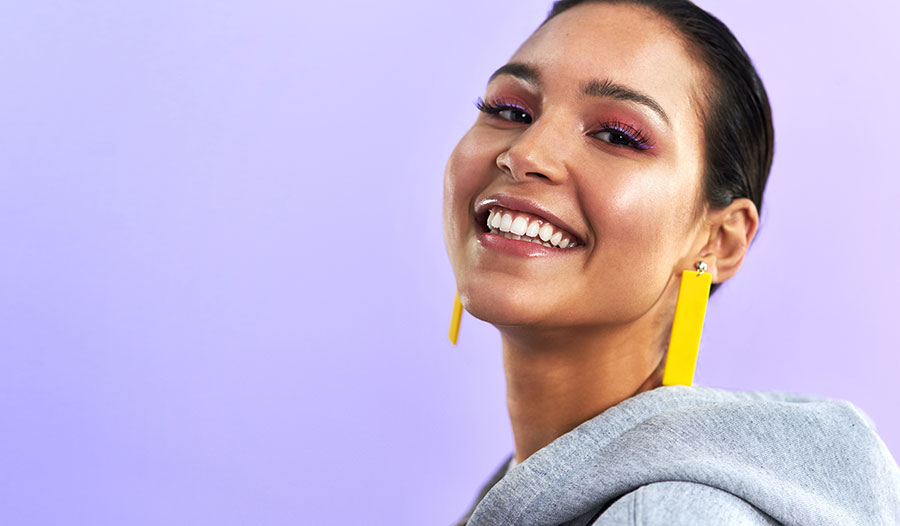 As someone who has spent most of her life struggling with painful cystic acne, I have grown to learn so much about the beauty industry. In terms of skincare and makeup, I've experimented with many beauty brands during my teenage and adult life.
While struggling with difficult cystic acne, I personally recall searching online for the best skincare products out there to treat my skin needs. To this day, I am adamant about reading over product reviews before I purchase anything for my skin or body.
Thankfully, iHerb's wonderful customers leave honest product reviews and ratings on the thousands of beauty products available to buy online. Product reviews help me narrow down my purchasing decisions among products on a daily basis. I gave eight of iHerb's top-rated, affordable products a try, and here's what I thought of each one.
Aztec Secret Indian Healing Clay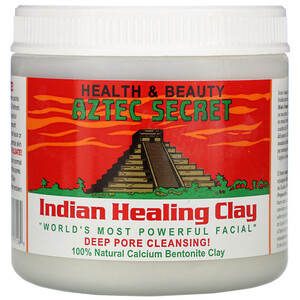 This top-rated product was already part of my skincare routine! Back in college, my best friend introduced me to one of her favorite face masks that included 100% natural calcium bentonite clay to purify the pores deep down. Even now after so many years I still keep a tub of the Aztec Secret Indian Healing Clay in my bathroom!
You can purchase a 1-lb tub of this clay face mask for under $8.00 which is such a great steal. If you are looking for a face mask to help with any troubling skin conditions, I suggest the Aztec Secret Indian Healing Clay. The $8 tub will last you months or even years depending on how often you choose to use it.
During the time of my life when I dealt with unruly pimples, this bentonite clay face saved my skin. The natural ingredients found in this clay mask are safe and easy to work with.
I take a tablespoon of clay and mix in a little bit of apple cider vinegar at a time to create a paste. Once a thick enough paste forms, you simply apply the paste to your skin avoiding the eye area. After 20 minutes, you take a warm washcloth and gently remove the hardened clay mask. Slight redness occurs once the mask is finally removed, which is totally normal.
Life-flo Pure Rosehip Seed Oil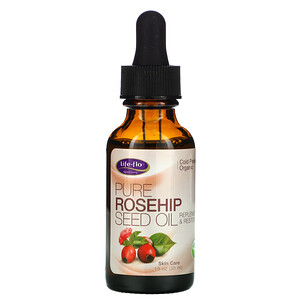 While looking for an inexpensive product to aid in clearing up my acne scars, I decided to give rosehip seed oil a go. For weeks now, I've been applying a small amount of the Life-flo Pure Rosehip Seed Oil to my fingertips and working it together until it feels warm. Then I apply it with a pressing motion into my skin. Not only do I enjoy the aroma of this rosehip seed oil, but I love how it's made my skin look plump and fresh.
Pure rosehip seed oil delivers antioxidants and vitamin A to the skin to help fight signs of aging. Vitamin A also promotes cell turnover to rejuvenate your skin overnight. Once I use a daily cleanser, I'll apply my rosehip seed oil at nighttime before my moisturizer. A 1-oz bottle of rosehip seed oil also runs under $9 which makes it such an affordable option if you are looking to add a potent vitamin A treatment into your skincare routine.
Eucerin Daily Protection Face Lotion & Sunscreen SPF 30 in Fragrance Free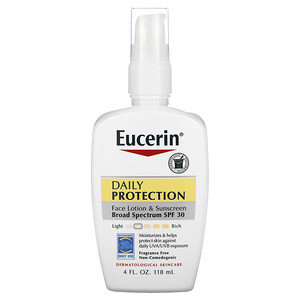 Sunscreen must become a step in your morning routine if it's not already part of it. As someone who has pale skin and lives in sunny Florida, I always start out my day with a fragrance-free sunscreen underneath my makeup.
Eucerin may be popular for its moisturizing body lotions, but I have to share why I trust their Daily Protection Face Lotion and Sunscreen in SPF30. After washing my face in the morning, I'll reach for this before walking out the door. I have confidence in using this product on a regular basis to protect and hydrate my sensitive skin. The fragrance-free formula never irritates my face and absorbs quickly into my skin.
According to the iHerb website, this sunscreen tops the list. For under $9, I am in awe of this face lotion and sunscreen product and will no doubt make a repurchase of it in the future. Choose this affordable sunscreen from Eucerin if you live in a very sunny place for the ultimate protection from harmful UVA/UVB sun rays.
EcoTools Dry Body Brush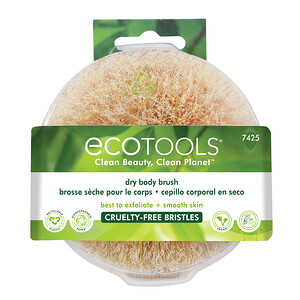 In the winter months, I deal with dry skin on my arms and my legs. To combat this skincare issue, I tend to use a dry body brush like this one from EcoTools to gently exfoliate my body from head to toe once a week.
Dry brushing aids in lymphatic drainage and boosts circulation. If you notice redness after a dry brushing session, understand that is a normal response to boosting circulation to areas that need it. On my skin, I find the dry brush leaves some areas of redness, but it quickly fades after an hour or so!
To dry brush my body, I start when my skin is dry and free from any lotions. Using the dry bristles, I move the brush upwards from the bottom of my feet up to my shoulders in circular motions. Once I've successfully dry brushed the areas of my body that needed it, I take a shower to rinse off the dead skin, then apply a generous amount of lotion all over my super-soft skin.
Alba Botanica Acne Dote Deep Pore Wash Oil-Free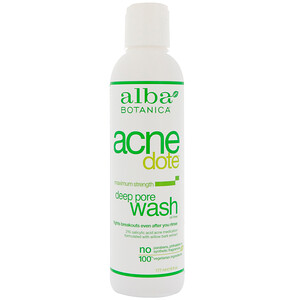 Another brand on the iHerb top-rated list is Alba Botanica, a plant-based and cruelty-free skincare brand. One of their best sellers is the Acne Dote cleanser, which contains 2% salicylic acid and willow bark extract. This face wash has an impressive price point at under $9.00, too.
Salicylic acid fights acne and prevents new breakouts. The face wash itself has a foaming consistency to lather up. Acne Dote by Alba Botanica reduces the appearance of breakouts in just a few days' time.
Since I deal with stubborn breakouts, I swear by the Alba Botanica Acne Dote Deep Pore Wash when I am experiencing a flare-up. The salicylic acid gently diminishes the size and redness of my breakouts.
Heritage Store Rosewater & Glycerin Face Mist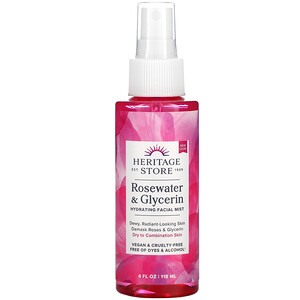 The summer heat can feel brutal on your skin. A product that can instantly refresh the skin? Rosewater facial spray from Heritage Store. Even after applying a full face of makeup, you can spritz a bit of this rosewater spray to lock in your makeup for the entire day. Whether your skin identifies as dry or oily, a rosewater spray feels calming and refreshing throughout the day.
As someone who lives in sunny Florida, I rely on refreshing sprays to keep me cool. Throughout a hot summer day, I keep a bottle of Heritage Store Rosewater in my purse for easy access. Whenever I feel overheated, the rosewater refreshes my skin and rehydrates me in seconds.
Heimish All Clean Balm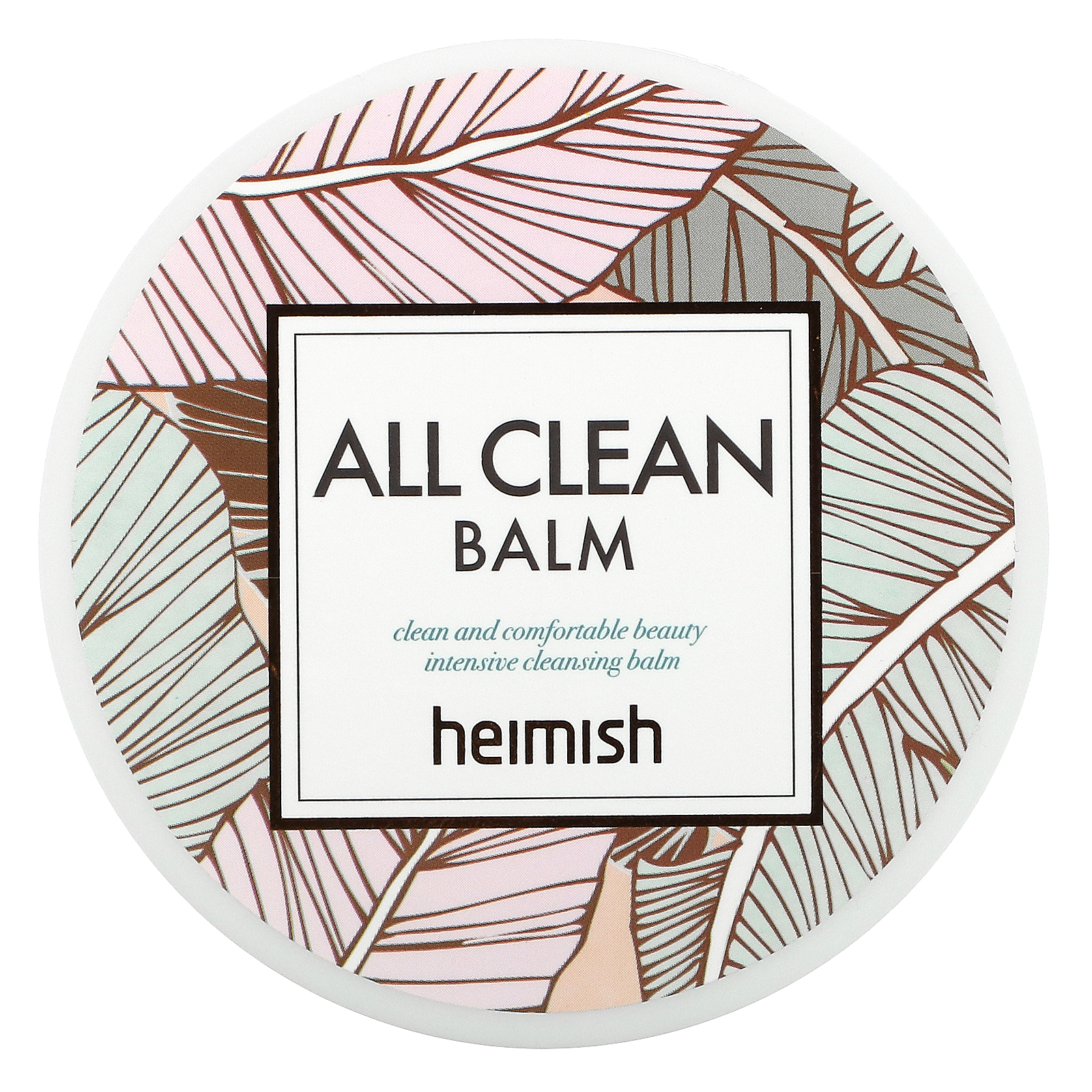 With so many overwhelmingly positive reviews for this balm makeup removing product, I was eager to test it out after a full day of wearing makeup. The Heimish All Clean Balm smells like jasmine. It comes with a scoop to dip into the balm. It only takes a small amount of this balm to remove the most stubborn foundation and eye makeup. Within a few seconds, the balm emulsifies and breaks down my liquid foundation from my face.
Thankfully, the All Clean Balm has an inexpensive price because I know I'll be repurchasing it once my container runs out. The balm-to-oil-to-milk formula of this product provides my skin with a luxurious experience, too.
During my nighttime routine, the All Clean Balm has become my first step to washing my face. After rubbing a spoonful of balm onto my face, I take a warm washcloth to gently pat my skin dry. Even my waterproof mascara is no match for the Heimish All Clean Balm. It's no wonder why this product tops the "Best Makeup Remover" list on iHerb.
Cosrx Low pH Good Morning Gel Cleanser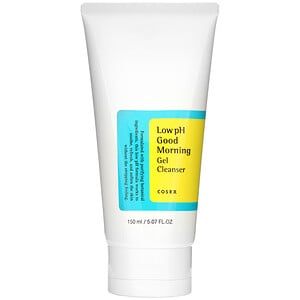 On days when I skip using my cleansing balm, I'll use a gel cleanser. A recent find from iHerb is from the K-Beauty brand, Cosrx.
Upon using the Low pH Good Morning Gel Cleanser in the morning, I noticed a fragrant tea tree smell. Tea tree has always been one of my favorite scents which excites me about using this new product on my skin! Tea tree oil combats acne and blemishes which means this gel cleanser would be excellent for someone who suffers from skin issues.
After using this cleanser for a couple of weeks, I continued to look forward to cleansing my skin with it. Some cleansers irritate the skin, but this low pH Good Morning Gel Cleanser never made my skin feel dry. Now I start my day with the Good Morning Gel Cleanser to perk my skin up and feel super clean.
The Cosrx Good Morning Gel Cleanser lathers up rather quickly with a little bit of water. You only need around a dime-sized amount for it to create a nice consistency. This cleanser also gently removes makeup from the skin which is why I'll sometimes skip my balm if I'm in a hurry to get my makeup off.
The $12.00 price of this cleanser makes it worth the money. It's rather inexpensive for such a great product. I don't have a ton of experience with Korean beauty products, but after my positive experience with this gel cleanser, I am keeping an eye out for new K-Beauty products to try from iHerb.
Top Rated For A Reason
I can see why these products are so beloved by iHerb customers. I loved trying them out, and will definitely be incorporating many of them into my regular skincare routine going forward. Two products that I highly recommend you try if you are feeling adventurous with your skincare are the Aztec Secret Indian Healing Clay and the Heimish All Clean Balm. The Aztec Secret Indian Healing Clay promotes healthy skin and helps with blemishes while the All Clean Balm gently removes your makeup at night. Give them a try and you won't be disappointed!