Our Holy Grail Skincare Must-Haves
DISCLAIMER
This blog has not been approved by your local health department and is not intended to provide diagnosis, treatment, or medical advice. Read More

This blog has not been approved by your local health department and is not intended to provide diagnosis, treatment, or medical advice. The content provided on this blog is for informational purposes only. Please consult with a physician or other healthcare professional regarding any medical or health-related diagnosis or treatment options. Information on this blog should not be considered as a substitute for advice from a healthcare professional. The claims made about specific products throughout this blog are not approved to diagnose, treat, cure, or prevent disease.
In this article: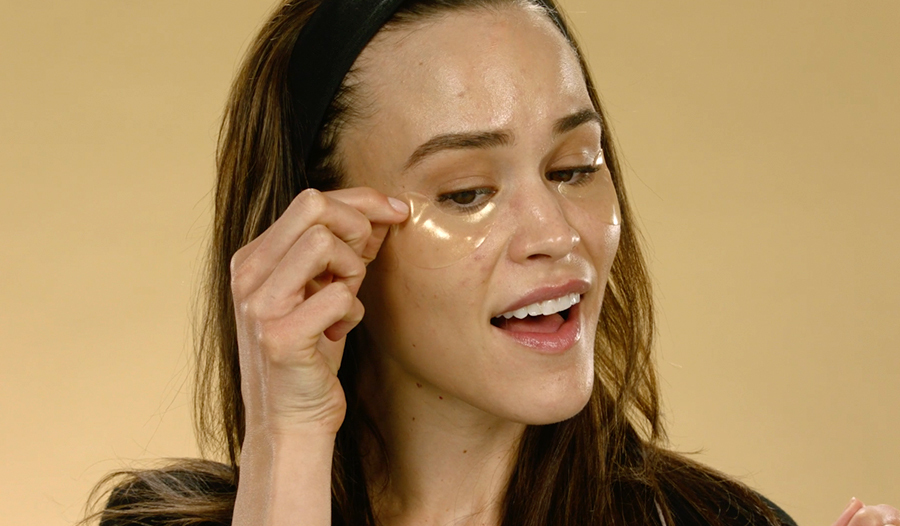 Whether it's your top shelf, bathroom counter or secret stash, most of us have a special place for our favorite products. Must haves. Non-negotiables. Necessities. These are your "Bring them to a deserted island" products. Or aptly coined by beauty junkies everywhere: Holy Grails.
The perfect skincare product can brighten spots, prevent wrinkles, heal acne, improve your skin's overall appearance by making you glow, and more. Sometimes the search is never ending, and sometimes we're lucky enough to stumble upon a product that does all of the above.
Here is a list of iHERB BEAUTY's top 5 skincare holy grail products.
Philosophy's Purity Made Simple One-Step Facial Cleanser
If you're looking for a facial cleanser that removes your makeup and cleanses your face all in one go, then look no further than Philosophy's Purity Made Simple One-Step Facial Cleanser.
This cult favorite has consistently been highly-rated for many years, and Philosophy's gentle, low-sudsing formula is optimal for all skin types. It won't strip away your skin's natural oils, making it a fantastic option for anyone with tight and dry skin. It penetrates your pores for a deep clean, making it a great choice for anyone with oily and acne-prone skin too.
The fact that it's fragrance-free is great news for anyone with sensitive skin, since fragrance in certain products can trigger irritation and allergies. While it may seem basic, it's functional and powerful, and earns Love Letter's stamp of approval.
Pixi Beauty's Glow Tonic Exfoliating Toner
Toners can mean different things for different parts of the world. In the U.S., they used to be typically astringent in nature, made with alcohol or witch hazel to remove impurities leftover from cleansing and to prep the skin for the next step in a skincare routine, such as a moisturizer. In many Asian countries, toners (also known as "lotions" in Japan or "skin" in Korea) are thin and watery hydrators that nourish the skin rather than strip it of oil.
In recent years, skincare in the U.S. have come a long way due to influence from not only Asia, but also from Europe. A new breed of exfoliating toners have emerged and have become part of many skincare routines. Exfoliation speeds up the cell turnover process and helps skin create more collagen to heal itself, and also helps to get rid of dry patches, acne, and textured skin. Exfoliators come in two main types, physical and chemical.
Physical exfoliators rely on scrubbing particles like grains, and controversial materials like ground up nut shells or microbeads made out of plastic. They can also be in the form of a cleansing brush with sonic vibrations or something gentle like a konjac sponge. Physical exfoliants, while they can be effective and gentle, can also be harsh and create microtears in the skin if used too often or too aggressively.
Chemical exfoliators, on the other hand, typically rely on acids, or enzymes to break down dead skin cells and promote faster turnover. There are alpha hydroxy acids (AHAs) such as glycolic and lactic acids, that help to exfoliate dry skin, are water soluble and reveal softer, younger looking skin when used correctly. Beta hydroxy acids (BHAs), such as salicylic acids, are oil-soluble, so they can penetrate deeper into the skin and pores, thus providing a "pore-clearing" effect that can help with blackheads or oily skin. Used too often and chemical exfoliants can easily over-exfoliate the skin, causing redness, peeling, burning and that too dry, "stretched out" feeling due to a loss of moisture in the skin. As always, to find the correct balance, start slowly and listen to your skin.
The Pixi Beauty Glow Tonic Exfoliating Toner uses a low 5% concentration of glycolic acid to exfoliate the skin, along with moisturizing ingredients like glycerin and aloe, so if your skin can handle it, can be used daily without adverse effects. No harsh rubbing required. Always make sure to avoid your sensitive eye area when applying and wait until your skin has thoroughly dried before you begin the next step in this skincare routine. Also, this is important, but make sure to use a sunscreen whenever you use AHAs or BHAs on your skin as they can make you photosensitive and prone to burns from sun exposure.
Since this formula is paraben-free, alcohol-free, and cruelty-free, it's a popular toner with over 2000+ reviews, thus earning its spot in our Holy Grail lineup.
Petitfee Gold Hydrogel Eye Patches
While they can be used as a pick me up for under eye puffiness right before a big event like a wedding, photo shoot or even a night out, undereye masks or patches are so affordable that you can even use them as an everyday luxury.
The Petifee Gold Hydrogel Eye Patches are best sellers on our site and there's no question why. They can be used morning or night, but always make sure to apply these patches after you've cleansed and toned the skin.
The skinnier side should go under each eye by the tear duct and then the fatter side should end near your temples. Let them sit on your face for up to 20 minutes to let the ingredients like birds nest collagen, 24k gold, rose flower water and ginseng absorb. You can even store these in the fridge for extra depuffing and a nice cooling sensation.
Give these a try and bring some life back to your under-eye area!
Hada Labo Gokujyun Hydrating Lotion
As mentioned earlier, Japanese toners are all about hydration and nourishment and are a step not to be skipped. To lock in moisture after cleansing, try the classic Hada Labo Gokujyun Hydrating Lotion by dispensing a few drops into your palm and then apply the product to your skin by patting it until it absorbs.
The product starts to feel a little sticky as you pat it in, but in a good way. The stickiness goes away as other skincare products are layered on top, but keeps the hydration locked in. For best results, use the lotion over slightly damp skin, since hyaluronic acid, the product's star ingredient, draws in moisture from its surroundings.
Whether you have dry, oily or combination skin, this humble, no frills but extremely reliable skincare workhorse serves up the right amount of hydration while adding a gentle glow to the skin, earning its permanent but very much deserved spot in our skincare top shelf.
Mizon All-In-One Black Snail Cream
You may be thinking, "Snail cream? Gross!" However, if you're able to overcome the squeamishness you feel in order to put some liquid healing gold on your face, then read on.
Skincare products with snail secretion filtrate, or snail mucin, have become quite common in the Korean beauty scene. Common isn't a bad thing, as it just means it has shown results and has become a trusted ingredient over time.
Snail mucin is known for soothing irritation, stimulating collagen production to heal skin, fading dark spots and providing moisture. In addition to 90% snail mucin, Mizon All-In-One Black Snail Cream includes a botanical blend of 20 other plant extracts, and adenosine and niacinamide to help with fade pigmentation, making it the perfect moisturizer or night cream step of any skincare routine.
Skincare Favorites or Holy Grails? Either Way, They're Must Haves!
This round up of our top 5 must have products will work for any skin type, but as always, remember to carefully test the products before you start using them for the first time, as your skin might be sensitive to exfoliating acids or innovative ingredients such as snail mucin. If you try them out and end up loving them as much as we do, feel free to leave a product review so everyone can benefit.