Choosing the Right Products for Your Skin Type
In this article: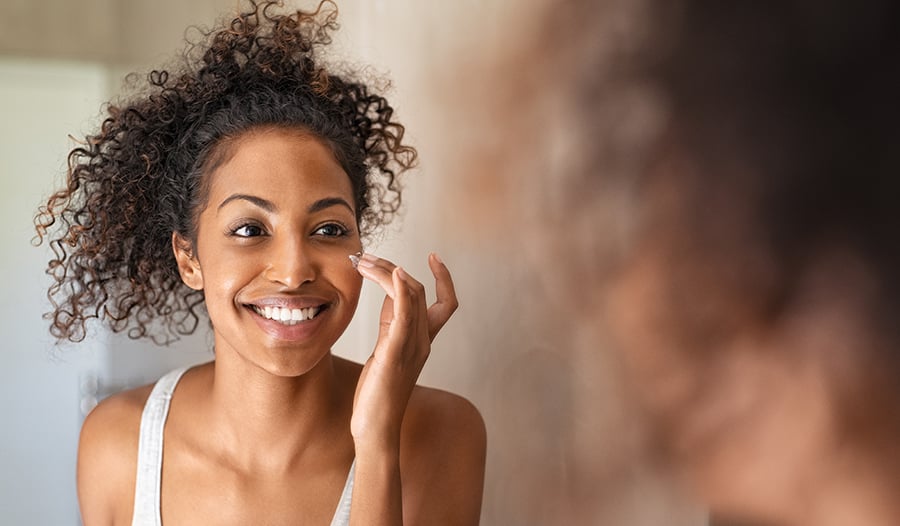 Shopping for skincare isn't about choosing the best product, it's about choosing the best product for YOUR skin. It is so important for people to understand the various skin types considered in product formulation so that they can choose the products that will help their specific skin concerns. It's also important to understand that there can be overlap among the different types of skin, and that seasonal changes and even the time of the month can play a role in your dermal issues.
The most important thing is to really tune in to your skin and listen to what it needs. In this article, I'll be discussing the most common types of skin conditions and giving my product recommendations for each one.
‌‌‌‌Oily/Acne-Prone Skin
Oily and/or acne is one of the most common skin concerns I see as a dermatologist. Oily skin is essentially an excess in sebum production—which, of course, increases because of puberty, stress, genetic, hormone imbalance, environment, the summer heat, and so on. Acne forms when this excess oil clogs up the pores.
Some recommended ingredients for oily skin include retinoids, which are comprised of vitamin A. While there are over-the-counter (OTC) formulations, such as retinol and adapalene, that help suppress sebum production (and are also anti-aging), stronger prescription strength formulations may be needed if the acne does not improve. Some of my favorite OTCs include those listed below.
Due to the fact that oily/acne-prone skin may require ingredients that are a little more drying and irritating to the skin, it is essential that certain skincare ingredients and products are included in the regimen to restore the health of the skin and skin barrier. These include daily use of a gentle facial cleanser and moisturizing creams.
Morning Regimen
Evening Regimen
Retinol or retinoid family product

Oil-free moisturizer
Weekly Regimen
‌‌‌‌Dry/Sensitive Skin
This skin type is also very important to recognize because many of the products used for oily skin can cause dry/sensitive skin to worsen or flare. People with this skin type may have eczema or rosacea. The most important thing here is restoring the skin barrier and using moisturizing products.
It starts in the shower with a gentle liquid body wash—bonus if it includes ceramides, oatmeal, pre/probiotic water. It is important to keep hot showers short as this can cause the skin to dehydrate. Another important step is to apply moisturizer (I prefer creams over lotions) right after the shower as it absorbs better.
People with this skin type have to keep their skincare regiments super-simple, with minimal to no products with fragrance, preservatives, or dyes. A gentle cleanser is a must. Niacinamide, also known as vitamin B3, is a great ingredient that works by improving the skin barrier as well as skin tone and texture. I don't recommend using a toner with this skin type; instead, I recommend micellar water, which is much gentler at removing residual oil, makeup, and dirt. Micellar water is also my go-to makeup remover.
Many people in this category like to use face oil, which is fine—but make sure it is not coconut oil as coconut oil is comedogenic (aka acne-causing).
Morning Regimen
Hydrating cleanser

Sunscreen moisturizer
Evening Regimen
Hydrating cleanser

Bakuchiol

(less irritating retinol alternative)
Weekly Regimen
‌‌‌‌Combination Skin
This combination skin type can be a little confusing for some. Usually people with combo skin have an oily T-zone and some acne, but are dry everywhere else. I recommend the products discussed for oily/acne-prone skin as well as dry/sensitive skin. An SPF moisturizer is definitely a must in this category, as they are for all skin types!
Morning Regimen
Gentle cleanser

Optional toner (or micellar water)

Vitamin C antioxidant cream/lotion/serum

Sunscreen

(with or without moisturizer)
Evening Regimen
Gentle cleanser

Retinol or retinoid alternative

Moisturizer optional
‌‌‌‌Balanced Skin
I rarely see this skin type—mainly people with it don't need to see a dermatologist! I do feel, though, like we go through seasons with our skin, and some people may have drier skin or break out occasionally, so it's important to always keep up a maintenance routine
Morning Regimen
Gentle cleanser

Vitamin C antioxidant cream/lotion/serum

Hyaluronic acid for fine lines
Evening Regimen
Gentle cleanser

Retinol or retinoid alternative for fine lines

Moisturizer with niacinamide

Eye cream with retinol
Weekly Regimen
‌‌‌‌Aging Skin
While I do not really consider "aging skin" to be a skin type, I thought it was worth bringing up the term here. First off, for any skin type (and especially for one that is maturing), wearing an SPF is essential—otherwise, there is no point in using the other products! Daily use of sunscreen is very important, even when indoors (as UVA rays still go through glass). I usually recommend a mineral sunscreen formulated with zinc and/or titanium dioxide. These sunscreens are generally safer, better for the environment, and less irritating.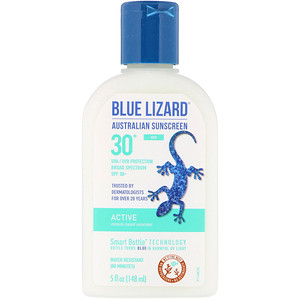 Vitamin C antioxidant is essential in the mornings, and a retinol (or retinol alternative such as bakuchiol) is a must-have at night. Vitamin C works by brightening the skin as well as increasing collagen production. Retinol increases cell turnover, causing a decrease in aging spots and an increase in skin elasticity.
Hyaluronic acid is a great ingredient to use as well because it is a humectant, pulling in water and plumping up fine lines, especially around the eyes.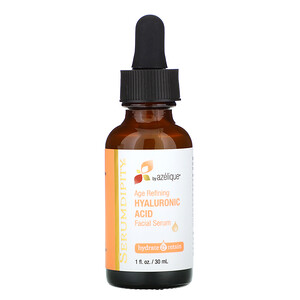 A good eye cream is also essential based on what the eye concerns are (e.g., darkness, puffiness, fine lines, and so on). Choosing an eye cream really depends on what the eye concern is. If you have:
Dark undereye circles, I recommend a product that brightens, such as one with vitamin C.

Puffiness under the eyes, I recommend a product that is cooling as well as one that has caffeine to help depuff. Cool packs and gentle jade rolling help in these areas as well.

Fine lines, I recommend

products with anti-aging formulations

such as

ones with retinol

. I also recommend a hyaluronic acid-based serum around the eyes as this temporarily helps reduce the appearance of fine lines.
Morning Regimen
Gentle cleanser

Optional toner (or

micellar water

)

Vitamin C antioxidant cream/lotion/serum

Sunscreen
Evening Regimen
Gentle cleanser

Retinol or retinoid alternative

Moisturizer with niacinamide
Weekly Regimen
‌‌‌Final Words
Understanding skin types by breaking them down really helps identify which type of product is best for you. While many people have a sense of what their skin type is, if skin care products are not helping or skin concerns are getting worse, it's important to see a board-certified dermatologist to get on the right products.