Why Glass Skin Is My Ultimate Beauty Goal
DISCLAIMER
This blog has not been approved by your local health department and is not intended to provide diagnosis, treatment, or medical advice. Read More

This blog has not been approved by your local health department and is not intended to provide diagnosis, treatment, or medical advice. The content provided on this blog is for informational purposes only. Please consult with a physician or other healthcare professional regarding any medical or health-related diagnosis or treatment options. Information on this blog should not be considered as a substitute for advice from a healthcare professional. The claims made about specific products throughout this blog are not approved to diagnose, treat, cure, or prevent disease.
In this article: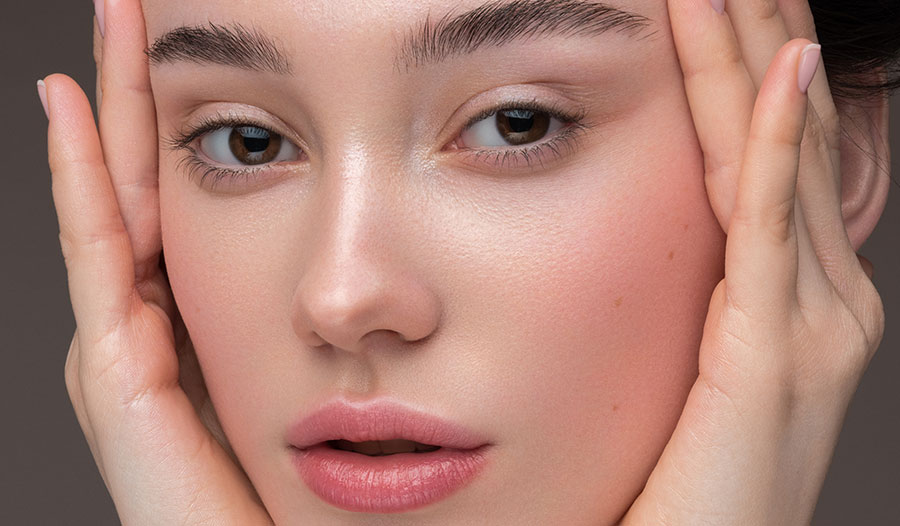 Glass skin has become the goal of just about everyone these days, whether they are in the beauty industry or not. From actresses and models to K-pop idols, more and more people are trying to achieve this look.
With the increase in interest, many brands have been releasing products designed specifically to help you achieve this goal. Glass skin will always be my beauty goal for many reasons, but primarily because it allows me to feel confident without wearing any makeup, and when I do wear makeup, I feel I am enhancing my natural features rather than covering them up.
What Is Glass Skin?
Glass skin is the term that refers to clear, hydrated, and plump skin with an even tone and texture. It has a natural glow and is free of spots, and pores often appear small. It gives off an ethereal glow as if you are wearing a highlighter, even when you aren't. The best part about having glass skin is that it looks like your own natural skin rather than makeup.
Glass skin is a popular beauty goal in Asia because of its high aesthetic value. It's more than just having a porcelain, clear complexion—it's about achieving an inner glow that makes you look healthy and energetic. While this may seem unobtainable to those who don't have a flawless epidermis, many Koreans see glass skin as the result of their skincare regimen, the right products, and routine.
Daily Glass Skin Regimen
Achieving glassy skin isn't easy, but it's possible. Below are some steps of my skincare routine that can help anyone on the journey to achieving glass skin.
Step 1: Cleanse
Cleansing is an important first step to take because it removes impurities and dirt from your pores, so they don't clog up over time. If you want glass skin, there are certain cleaning habits you'll want to get into that will help boost your results. Be sure you're only using gentle cleansers with low pH values! My favorite way to cleanse is with an oil cleanser, either on its own or as part of a double cleansing routine.
Products to try: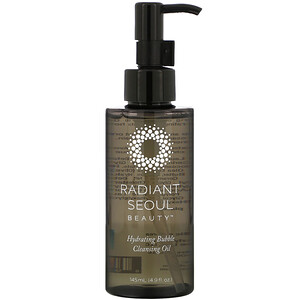 Radiant Seoul Hydrating Bubble Cleansing Oil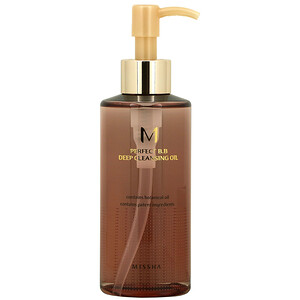 Missha M Perfect BB Deep Cleansing Oil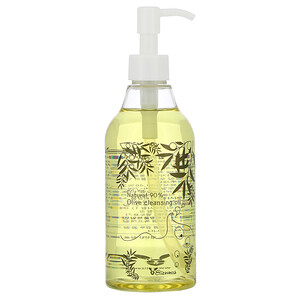 Elizavecca Milky-Wear Natural 90% Olive Cleansing Oil
Step 2: Tone
After you cleanse, the next step is to tone your face with a pH-balanced product for lightweight hydration. Toner is usually the most important product in a glass skin regimen since it's designed to hydrate skin without leaving excess residue behind. Korean beauty toners contain skincare ingredients such as niacinamide, witch hazel extract, and licorice root which help the skin retain its moisture. Toners are essential for glass skin because they prep the face to absorb the next few steps, which are part of the essence, serum, and ampoule steps Korean skincare enthusiasts love.
Products to try: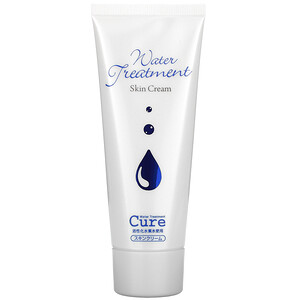 Cure Natural Water Treatment Skin Cream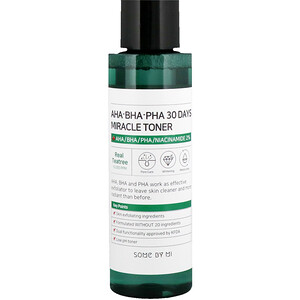 Some By Mi AHA. BHA. PHA 30 Days Miracle Toner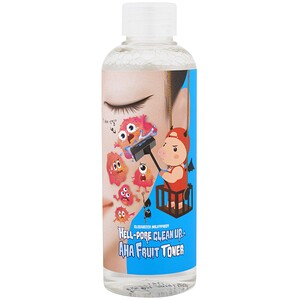 Elizavecca Hell-Pore Clean Up AHA Fruit Toner
Step 3: Essence
Essences are one of the most hydrating steps in a glass skin routine, and you can find them packed with extracts. They help the skin retain moisture and help brighten up the complexion by balancing skin tone. They are usually in the form of a watery lotion or a thicker gel-like cream.
Products to try: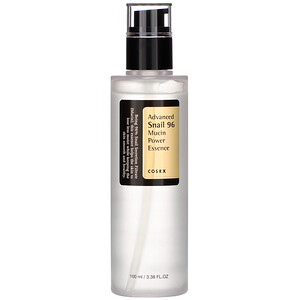 Cosrx Advanced Snail 96 Mucin Power Essence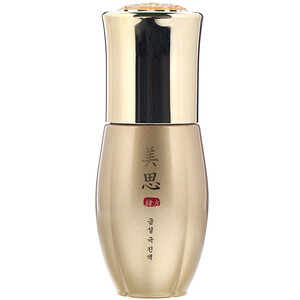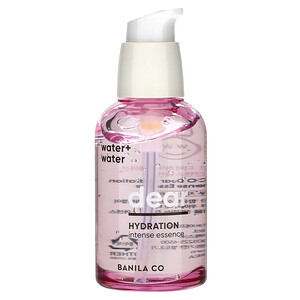 Banila Co. Dear Hydration Intense Essence
Step 4: Serum or Ampoule
Serums and ampoules usually contain even more potent ingredients than essences do, so they're perfect for targeting specific concerns. They don't contain any water and, instead, come in a thicker texture. Serum or ampoules can be layered on top of essences. You could also add more essence on top of serum or ampoule and let it absorb into the skin for maximum hydration.
Products to try: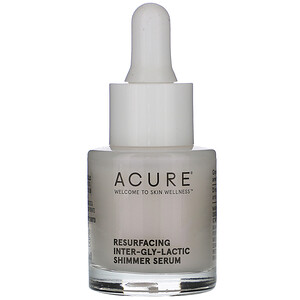 Acure Resurfacing Inter-Gly-Lactic Shimmer Serum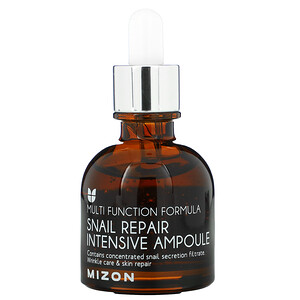 Mizon Snail Repair Intensive Ampoule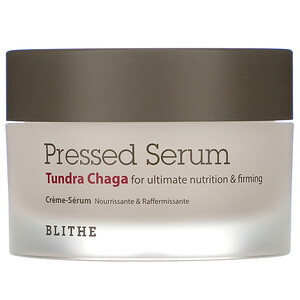 Blithe Pressed Serum Tundra Chaga
Step 5: Emulsion or Lotion
After the essence, serum, and ampoule steps, you can put on an emulsion or lotion. Emulsions are lighter than creams but more moisturizing than toners. They help deliver hydration and nutrients to your skin quickly.
Products to try: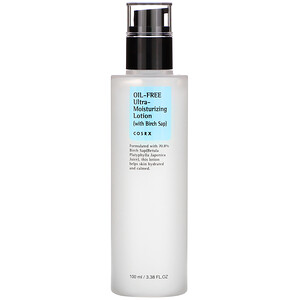 Cosrx Oil-Free Ultra-Moisturizing Lotion with Birch Sap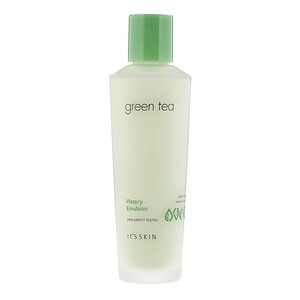 It's Skin Green Tea Watery Emulsion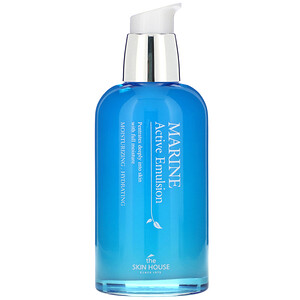 The Skin House Marine Active Emulsion
Step 6: Creams
Creams are a staple in pretty much all skincare regimens. You can use a different cream day and night if you want, or put on an emulsion in the morning and then go straight to your sunscreen. Creams are the most moisturizing step in a skincare routine, so if you have dry skin this step is essential.
Products to try: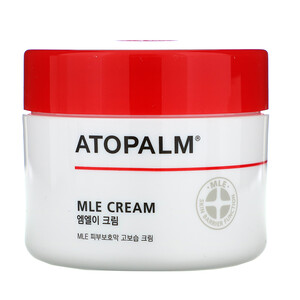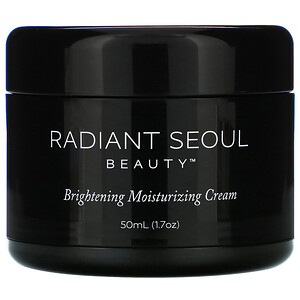 Radiant Seoul Brightening Moisturizing Cream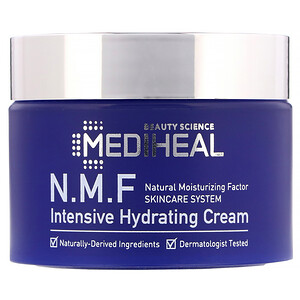 Mediheal N.M.F Intensive Hydrating Cream
Step 7: Sunscreen
SPF is the most important part of any routine. It's best to use an SPF-containing product every day, even in winter. It should be the last step of your morning skincare routine. SPF is the number one anti-aging product you can use, and it aids in keeping your complexion even-toned.
Products to try: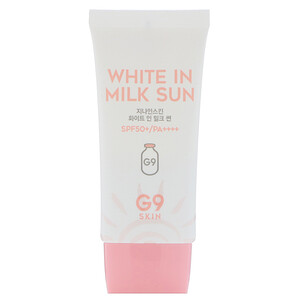 G9skin White In Milk Sun SPF 50+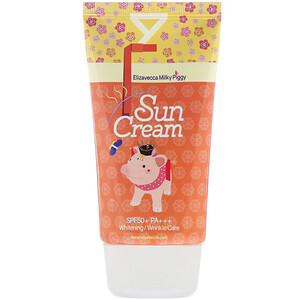 Elizavecca Milky Piggy Sun Cream, SPF 50+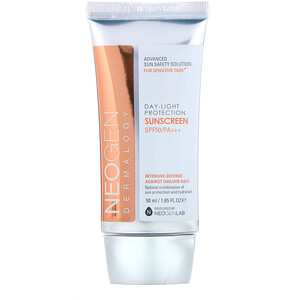 Neogen Day-Light Protection Sunscreen SPF 50
Weekly Skincare Steps to Help Achieve Glass Skin
In addition to the daily steps listed above, there are some additional steps that aren't done every day, but should still be incorporated into a glass skin routine. Here are the other two steps that I incorporate into my routine.
Exfoliating
Exfoliating helps you to remove dead skin cells, blackheads, and any buildup in your skin. Exfoliators can be physical, like products containing beads or sugar, or chemical, like products containing acids. If you have normal skin, it's safe to exfoliate 2-3 times per week, but those with sensitive skin should opt for 1-2. Exfoliating should be done after cleansing and before toner.
Products to try: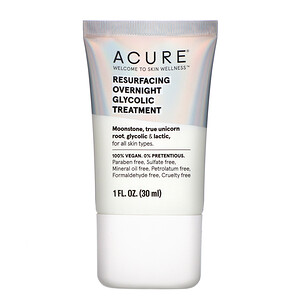 Acure Resurfacing Overnight Glycolic Treatment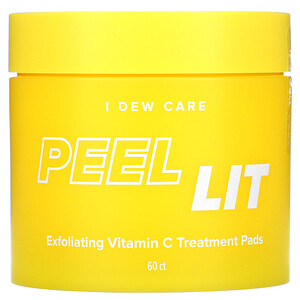 I Dew Care Peel Lit Exfoliating Vitamin C Treatment Pads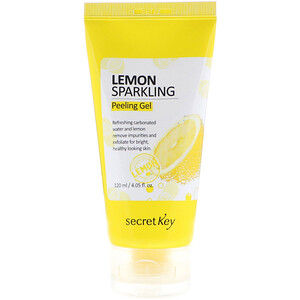 Secret Key Lemon Sparkling Peeling Gel
Face Masks
No K-beauty routine is complete without sheet masks. The great thing about face masks is that, no matter what your top skincare concerns are, you'll find masks to address them. It's a great way to give your skin some extra TLC when you need it.
Products to try: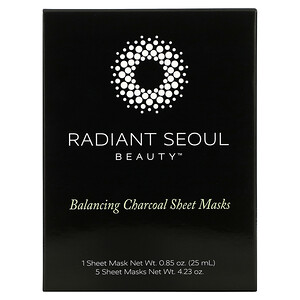 Radiant Seoul Balancing Charcoal Beauty Sheet Masks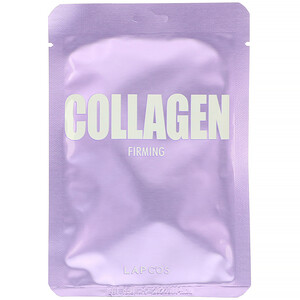 Lapcos Collagen Sheet Beauty Mask Firming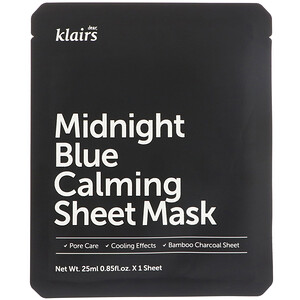 Dear Klairs Midnight Blue Calming Beauty Sheet Mask
Is Glass Skin Easy to Achieve?
As beautiful as glass skin looks, it is not always an easy look to achieve. It is the result of several steps that include a healthy diet, rigorous skincare routine (with commitment and consistency), and skincare products that work with your skin's needs.
Glass skin is often referred to as the ultimate beauty goal, but by following these steps above, you are guaranteeing healthy, hydrated, and protected skin—which, in my book, is an even better goal.