A Health Coach's Everyday Self-Care Regimen
DISCLAIMER
This blog has not been approved by your local health department and is not intended to provide diagnosis, treatment, or medical advice. Read More

This blog has not been approved by your local health department and is not intended to provide diagnosis, treatment, or medical advice. The content provided on this blog is for informational purposes only. Please consult with a physician or other healthcare professional regarding any medical or health-related diagnosis or treatment options. Information on this blog should not be considered as a substitute for advice from a healthcare professional. The claims made about specific products throughout this blog are not approved to diagnose, treat, cure, or prevent disease.
In this article: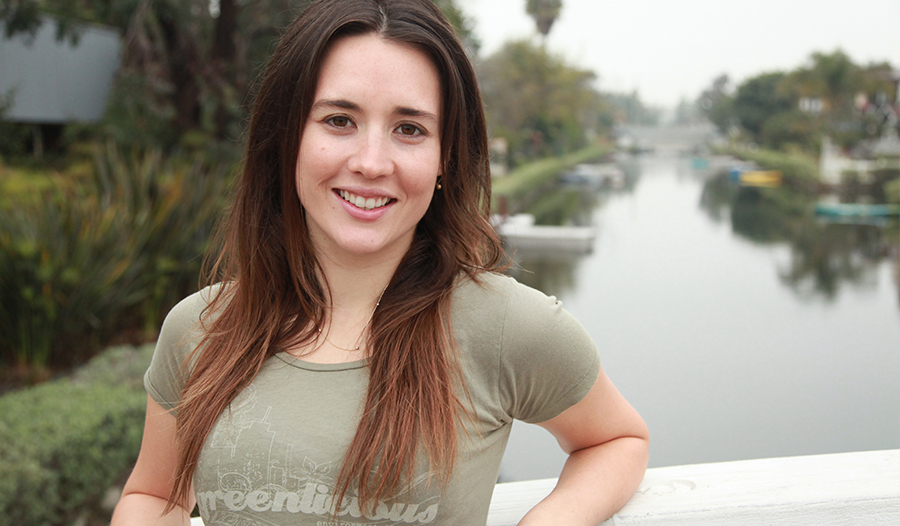 As the co-founder of well-being brand Wellevatr, my eco-vegan lifestyle centers around conscious product purchases and compassionate decisions. My daily skincare and wellness routine includes natural products, yoga, plant-based eating, and mindful living. Here's what a typical day looks like for me.
My Morning: Coffee, Yoga and Self-Care
5:15am: I wake up at the crack of dawn (literally) three times a week to attend my favorite hot yoga class. After my alarm goes off, I get out of bed as quickly as possible to fight the temptation to go back to sleep! Then, I put on my eco-friendly yoga clothes, brush my teeth and rinse my mouth with organic toothpaste and mouthwash, and apply a spritz of rose water, dab of serum, a generous amount of face cream, a few swipes of natural deodorant, and a couple of drops of rose essential oil. These products help me smell good and keep my skin hydrated during intense exercise.
5:30am: Before leaving for class, I brew a cup of organic coffee to enjoy on the drive there. I froth up some unsweetened plant-based milk (my current favorite is made from pea protein) and organic stevia. In addition to the caffeine boost, a low-sugar diet helps me sustain energy throughout the day and keeps my skin clear.
5:40am: I arrive at the yoga studio, unroll my natural rubber mat in my spot, store my bag in a locker, and then read a non-fiction book while waiting for class to begin.
6:15am: During the hot yoga session, I stay hydrated with a large bottle filled with filtered water. The steamy classroom environment is thought to be beneficial for keeping skin moist, stimulating blood circulation, and helping the body eliminate toxins.
7:15am: Class ends with a light meditation with assists from the teacher using essential oils, and gratitude practice, followed by guzzling water. By now my face is glowing red and perspiring from the heat and exercise. I gently wipe my face with a wet cloth, towel off the rest of my body, and drive home.
7:30am: At home, I'll do some dry brushing to scrub off dead skin cells then hop in my shower, which uses filtered water. To cleanse, I use a natural, SLS-free body wash, gentle facial scrub, and sustainable shampoo and conditioner. I shave with a recycled plastic 5-blade razor. Once dry, I apply a facial toner, serum, sunscreen and body lotion. After sweating so much during class it's important to ensure I'm rehydrating by all means possible! The skin is the largest organ, so taking care of it is my top priority post-hot yoga. The scrub exfoliates off dead skin cells to prep my face for maximum absorption of the moisturizing serum and protective sunscreen. I use a shower filter to avoid skin-drying chemicals like chlorine, which is especially important when you live in a big city like Los Angeles.
My Workday and Lunch
8:00am: Most days I work from home barefaced in leggings and a cozy top (because there's no one to impress besides my dog). If I have a video call or need to leave for an in-person meeting, I'll apply some natural, vegan makeup and appropriate clothing. I keep my beauty routine simple with a liquid foundation, bronzer, eye shadow, mineral mascara, and lip gloss. This quick application saves me time and gives me a natural look. Over the years I've experimented with a lot of products and researched ingredients to determine which feel like the right choice for me. I choose beauty care that is cruelty-free and doesn't contain potentially harmful ingredients like parabens. To apply, I use a set of bamboo makeup brushes with synthetic bristles to keep my whole routine eco-vegan.
10:00am: A plant-based latte (or two) usually tides me over until late morning, at which time I'll enjoy a light snack, like a low-carb food bar, and a big glass of water. Skincare starts inside, and I've found that keeping my diet low in sugar keeps inflammation at bay.
12:00pm: For lunch, I often enjoy a colorful salad and/or a hearty soup leftover from the day before. A nutritious, high-fiber meal provides more energy and sustenance to power me through the day. I don't shy away from quality fats like extra virgin olive oil, avocado or nuts because they're packed with vitamins, fatty acids, and antioxidants that nourish the skin from within. Nutritional yeast is my favorite savory topping and it gives a bonus boost of vitamin B12, which plays a role in healthy skin pigmentation.
2:00pm: Throughout the day, I drink plenty of water to stay hydrated inside and out. Whenever I enter my bathroom, I apply a spritz of rose water or toner to keep my skin moisturized. The same goes for my lips, which receive many layers of organic, beeswax-free lip balm throughout the day. I adore brands that are vegan certified, contain high integrity ingredients, and are produced with minimal impact on the planet. It's important for me to use products that create the least amount of harm to our bodies, animals, and the rest of the world.
4:00pm: I have my last caffeinated beverage of the day around this time to ensure that I get restful sleep. If I've already had two cups of coffee, I'll opt for an organic jasmine tea.
My Nighttime Routine
7:00pm: I try to wrap up work by 7pm so I can spend quality, offline time with my dog and loved ones. Plus, it's nice to be fully present for my biggest meal of the day: dinner. I'll have a dish like kelp noodles with organic tomato sauce, a plant-based burger wrapped in lettuce with organic tomato and mustard, or vegan Thai curry with coconut milk. For dessert, I satisfy my sweet tooth with a sugar-free chocolate treat (and occasionally, a sugar-full treat because a girl has got to live!)
10:00pm: My day ends similarly to how it begins: brushing with organic toothpaste and applying face wash, serum, and moisturizer or face oil. Some nights I treat myself to an Epsom salt bath (and a bath bomb if I'm feeling fancy) to help relax tender muscles and prep for deep sleep. Depending on how sore I feel, I may apply CBD cream or arnica gel post-soak. If makeup was applied, I'll squirt herbal toner on a bamboo cleansing pad to ensure that my skin is squeaky clean. I also enjoy using a cleansing brush to firm up my skin and get deep into my pores. Lastly, I'll massage my face with a rose quartz Gua Sha to release tension, boost blood circulation, and encourage lymphatic drainage.
10:30pm: To wrap up the day, I cozy up in bed with a good book and read until I can't keep my eyes open. If I'm reading an ebook, I'll wear blue blocker glasses to reduce eye strain. I fall asleep with my organic memory foam body pillow and a white noise machine, which helps me stay relaxed and undisturbed throughout the night. This is the best kind of beauty rest!