Fresh-Faced Summer Makeup Look
DISCLAIMER
This blog has not been approved by your local health department and is not intended to provide diagnosis, treatment, or medical advice. Read More

This blog has not been approved by your local health department and is not intended to provide diagnosis, treatment, or medical advice. The content provided on this blog is for informational purposes only. Please consult with a physician or other healthcare professional regarding any medical or health-related diagnosis or treatment options. Information on this blog should not be considered as a substitute for advice from a healthcare professional. The claims made about specific products throughout this blog are not approved to diagnose, treat, cure, or prevent disease.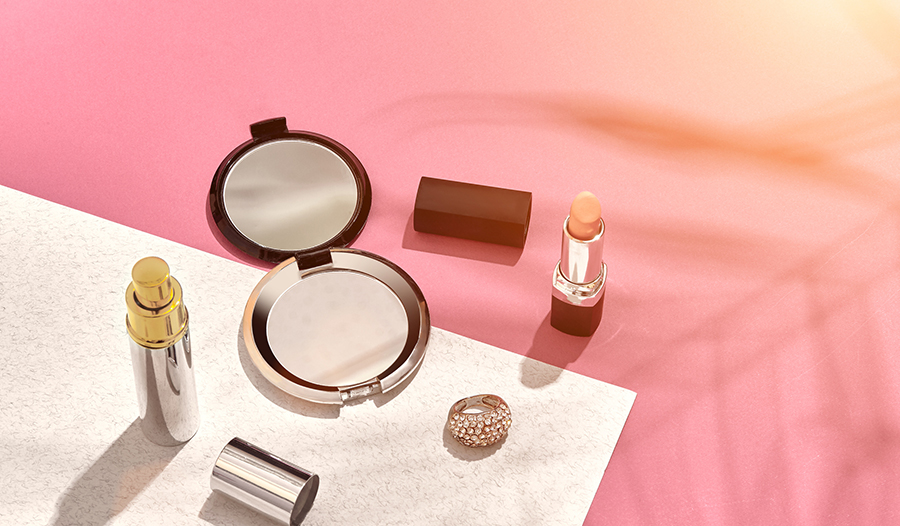 By Ava Lee
We all have a love/hate relationship with summer. We love the warmth but not when our makeup literally melts in seconds in the heat! We want to look radiant and dewy without looking greasy and I'm here to show you how to get the glowiest look this summer.
Perfecting your summer makeup to be sweat proof and long-lasting is a true craft and it starts with a good skin prep.
How to Prep Your Skin for Summer Makeup
Step 1: Toner
I begin every morning with Innisfree's Jeju Volcanic Pore Toner. This toner is part of their best selling volcanic line, which by the way, if you haven't tried their volcanic mask, you need it on your summer skincare shelf. I've been waking up to a super oily nose—my combination skin is really coming out this summer. This toner is formulated with their famous Jeju volcanic clusters that help absorb sebum. I love using this in my morning routine because it helps absorb oil while slightly mattifying my overall complexion during the day. It uses lactic acid, which is the most gentle form of acid, so it's great for sensitive skin as well. I use this with a cotton pad and gently sweep away excess sebum and dirt to create a clean canvas before makeup. It does a great job at making my skin smoother.
Step 2: Vitamin C
Vitamin C is a must year-round but it's most important in the summer. When Vitamin C and sunscreen is used together, the sunscreen becomes way more effective than if used alone. Not all vitamin C serums are created equal, so pick one that is hydrating and absorbs nicely into the skin. The last thing you want in the summer is one that doesn't penetrate and kind of sits on top of your skin. Dear, Klairs Freshly Juiced Vitamin Drop is not only hydrating, but also has soothing ingredients like centella asiatica to calm your skin from the scorching summer heat. It's a great serum to plump up your skin.
Step 3: Gel Cream
Swap out your heavy, emollient moisturizers with lightweight, oil-free gel creams in the summer. I like using gel creams in the summer that absorbs straight into the skin and feels extremely lightweight. Mamonde Rose Water Gel Cream is soothing, moisturizing, and perfect to give a translucent, glass skin appearance.
Step 4: Sunscreen
Never, ever forget the sunscreen. I like Neogen's Day-Light Protection.
How to Create the Best Summer Makeup Look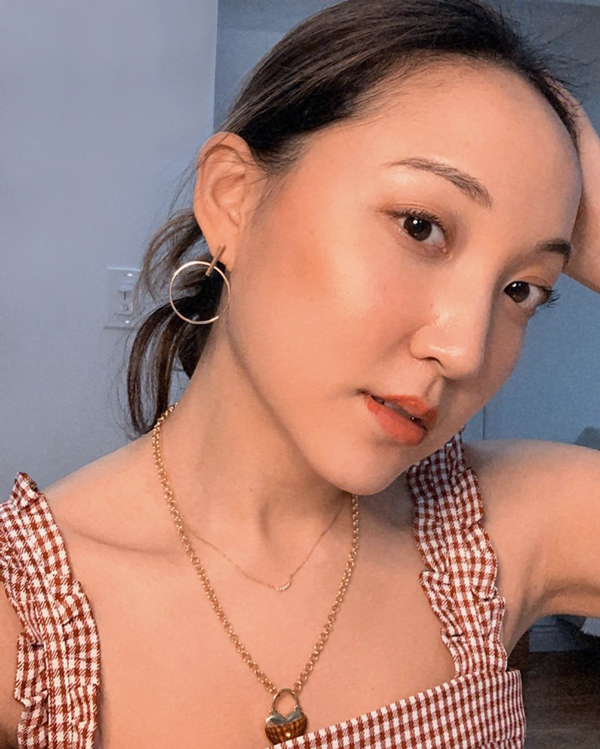 Step 1: Concealer
I like going in with a concealer for my full face in lieu of foundation in the summer. It's the perfect way to get the coverage you need without feeling like your foundation is caked on and heavy on the face. It also decreases the chances that your makeup will melt away given the consistency of a concealer. I like to let my skin breathe in the summer so I usually just conceal some imperfections on my face. Maybelline Fit Me Concealer has a creamy texture that blends in nicely and doesn't set with a dry-looking finish.
Step 2: Powder
I know I said we want to have the glowiest makeup look but that doesn't mean we don't need powder. Actually, a good powder is key to your summer makeup look to enhance your luminous finish. My pick is Covergirl Advanced Radiance Age-Defying Pressed Powder—it enhances your radiance and leaves a silky, smooth overall finish. This ultra-fine powder creates a luminous finish while blurring out your imperfections. It doesn't dry up your skin like other powders, so I highly recommend it for the summer.
Step 3: Bronzer
Even if your skin is super pale from all the months of being cooped up indoors, I don't like to overdo it with bronzing because it makes it too obvious. I like to stick to a very natural yet glowing makeup look, so finding a bronzer that is just a few shades darker than your skin tone and complements your base makeup is crucial. The Too Cool for School Artclass shading palette is my all-time favorite for creating subtle shading. It has three blendable shades which can be blended all together or you can pick one shade if you want to contour a specific area like your nose or eyes. The powder sets into a soft matte natural finish.
Step 4: Blush
While I go natural with the bronzer, I don't shy away from giving my cheeks some color in the summer. We want to give a sun-kissed look with a beautiful glow. Summer is also the perfect time to use your cream products as it lessens the chance of your makeup getting ruined from the sweat and heat. The E.L.F. Cream Blush Palette is perfect to give you options to mix and blend the colors to create the perfect color match for your skin. It's also multipurpose and you can use it on your cheeks, eyes, and lips—get creative! We want to maximize the use of sweat proof products in the summer. It'll be the one palette you want to bring along to your summer adventures (and don't worry about it shattering it into pieces like a powder palette would!).
Step 5: Highlighter
Highlighting is key to today's popular glass skin makeup look, but you need to make sure it's blended into your skin so it isn't obvious. Cream highlighters do that job much better than powders. L.A. Girl Luminous Glow Skin Illuminator is a creamy highlighter that delivers just the right amount of luminosity for an overall dewy, healthy appearance. It's super easy to blend in. I love how multipurpose it is; it can be used either all over your face or to highlight certain areas. It can also be used mixed with foundation or on top.
Step 6: Lip Gloss
Summer equals lip gloss for me. I ditch my lipsticks and stick with my tinted lip balms and lip gloss as the last finishing touch to my glowing makeup. Color choice is also crucial—I stay away from my deep reds or pinks—and stick to very natural lip colors that look like "my lips but better." L'Oreal Infallible 8HR Pro Gloss gives just the right amount of tint and gloss while hydrating my lips as well.
That's it for a natural, glowy summer makeup look! Remember, the key to this look starts with a solid skincare routine so that you can apply makeup in just the places that you need that subtle pop. Happy last days of summer!